DISCOVER THE REAL
Think of us as your personal travel concierge. Our travel designers put great efforts in sourcing and curating the travel experiences you see. Real deals sourced directly from our hospitality and tourism partners. Sourcing the best deals, armed with research, negotiations and inspections. Just to bring you the best value and experiences.
Our clients value this relationship, because they know that we are just a phone call away. For them, it is just selecting a date to travel and their preference, and our team reverts with multiple proposals. As we discover more and more real deals, we now offer them here. From short weekend escapades to deeper journeys into discovering the origins of the destination. Journey with us and experience our service and hospitality.
OUR PROMISE

ALL INCLUSIVE PRICES
Our listed prices are inclusive of all service and GST charges. No surprises at checkout!

CUSTOMISABLE
We know the best bits around Malaysia for that unique experience you aspire. Reach out to us if you are looking for something not on our website. We will work with you on the most creative itineraries and get you great prices.

REAL PEOPLE
Stop banging away in anger at an AI chat bot. Speak to one of our really intelligent holiday designers.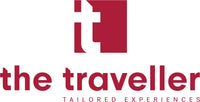 ABOUT US
OUR PASSION TO PURPOSE
We are a Malaysian boutique destination management company, tailoring authentic travel experiences for our clients domestically and internationally.
We are inspired to curate unique and memorable travel experiences for our clients through our vast experiences and direct connectivity with our tourism & hospitality partners. 
Since our humble beginnings in 2008, in the process, we create jobs and meaningful opportunities across the tourism industry. From our office team to our coach captains and tour guides, or even our network of hotels, theme parks, local attractions, restaurants, convention centres, tour operators and nature parks, we are all part of a vibrant travel ecosystem.
We are also present regionally in Singapore and Indonesia. 
Click below to learn more about us.
MORE